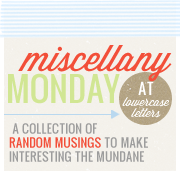 One day when I am not wearing sweats
to class,
I will take inspiration from
Kendi
and mix up my closet
and look super cute every day. Or one day when I have
enough money to shop at J Crew.
Whichever happens first.
According to my half-marathon
training schedule,
I should be ready to run a 10k in a week. Gulp. I am
beginning to realize how much of a mind game running is.
If you know you can do it, if you are absolutely confident in the fact
that you can run 6 miles, you will. If you are hesitant
and scared, it will be impossible.
I know I can, I know I can...


I am so restless
. I want to drop
everything and do something spontaneous.
Travel, sky-dive, something...anything!
Alas, school comes first. Gag.
Say hello to the worlds
newest telemarketer.
Well maybe not the worlds, but I did get a job that pays me to
call
Harding
alumni and beg for money. $7.25 an hour.
Like I said, I really can't afford J Crew.